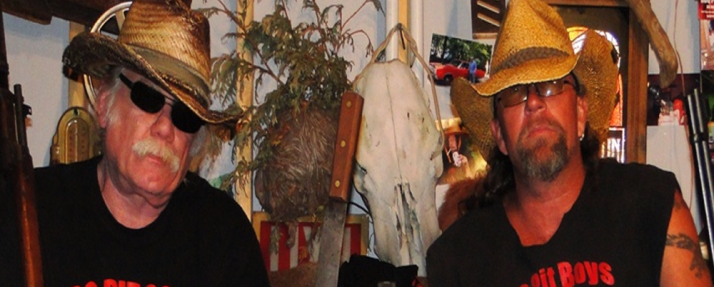 About the BBQ Pit Boys
| Advertise With Us | #1 Ranked for BBQ | Barbecue Web | Viewer Comments |
Welcome to our Pit!
If you've watched our videos and followed us over the years, you know we teach the basic techniques for serving up moist and tender grilling, and great tasting barbecue.......
Learn some of the basics of barbecue and grilling from us, and then experiment by tweaking our recipes to your liking. Kick it up and add your own favorite spices, rubs, marinades, and sauces. In no time, you'll be known in your neighborhood as the King of Barbecue!
Thanks to our 2,500+ worldwide Chapters, brothers, members, and our 220,000+ YouTube subscribers, the BBQ Pit Boys® Show now appears on over 5,000,000 Website pages, Forums and Blogs in over 100 countries. Our 360+ videos have been watched over 60 million times worldwide on YouTube, Roku, and Yahoo.
We have to thank all of you for your many kind words and support.
If you like our videos, have a recipe to share, or a question about Bar-B-Que, please post your comment to any of our videos posted on our YouTube Channel or contact us directly here bbqpitboys@gmail.com
Thanks for stoppin' by!

-BBQ Pit Boys

To stay in touch be follow our updates on Facebook or Twitter.
Partner with us. Advertise on the BBQ Pit Boys® Show on YouTube using Google Adwords, or send us your products for product placement and showcasing in our popular food recipe videos. You can also send us your ads for display on BBQPitBoys.com and BarbecueWeb.com. More information about advertising on the BBQ Pit Boys® Show here!