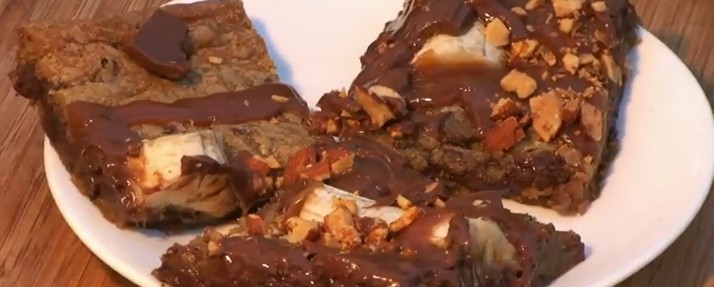 Dessert Recipes
Now what's BBQ without a delicious dessert to finish off the meal? Watch these Grill Masters prepare some barbecue desserts so delicious, they will become some of your favorite quick and easy sweet recipes for grilling. -BBQ Pit Boys
By BBQ Pit Boys | Follow BBQ Pit Boys on Google+
Whisky Pie is the perfect dessert for that holiday barbecue you have going on at your Pit.
Need a sweet treat for the kids or your girl? Try these quick & easy Caramel Chocolate Chip cookies...the health food toppings and whiskey are optional!
Fresh home-made Apple Pie served the way Grandma would have from her wood-fired kitchen stove is as classic American food as it gets. Watch the BBQ Pit Boy
Kids of all ages love creamy melted chocolate stuffed bananas served warm off the grill. And it's a real easy to do side dish dessert!
Check out our Cherry Chocolate and Bailey's Irish Creme Cherry Pie desserts that are real quick and easy to make on the grill, as shown by the BBQ Pit Boys!

Want to Support the BBQ Pit Boys?
GET THE OFFICIAL KNIFE