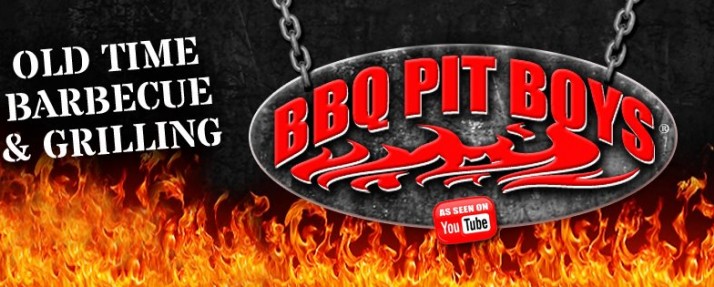 Blog Post at The Pit
Bacon Explosion Shout-Out from Doc Larson
Wednesday, May 19, 2010
Doc Larson from Nolalu, Ontario Canada sends us a couple of pictures of the Bacon Explosion, Pork Bomb BBQ Pit Boys style. Check out that bacon bark.......oh, baby.........damn sweet!
I put together the Bacon Explosion Bomb, for the Nascar race from Texas on Sunday.

I used 2lb of ground pork, 2lb of lean ground beef. The filling was sliced fresh mushrooms, sliced garlic, sliced red & green bell peppers, chopped onion, about 1/4 lb of chopped garlic sausage & shredded TexMex cheese.

Made the BBQ Pit Boys Dry Rub For Pork but didn't put the salt in.
Flipped it once and decided to just let it do it's thing from there on. Didn't want it to fall apart.

I put the Bomb on the bbq (away from the heat) for about 4hrs, internal heat was 175 F. It tasted great.

I'm going to be trying more of the recipes & other things that the BBQ Pit Boys have on the site.

Peace & Take Care,
Kevin "Doc" Larson
Nolalu Ontario Canada
Plate it up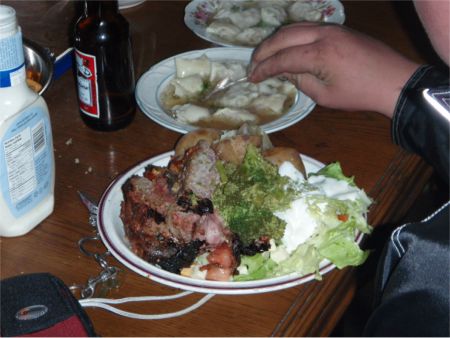 Pork bacon explosion BBQ pit boys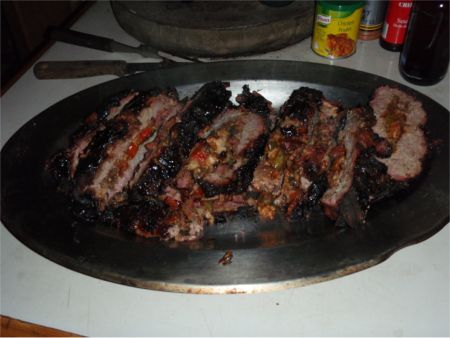 Doc Larson bacon explosion BBQ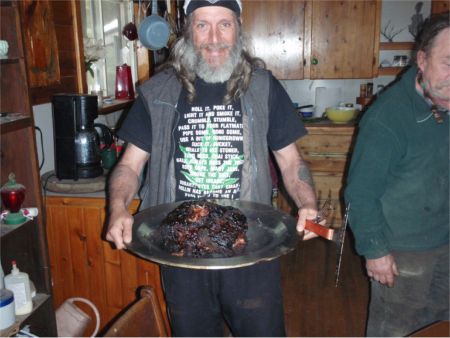 Bacon explosion pork bark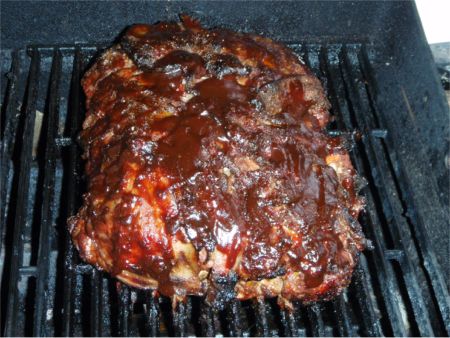 Bacon explosion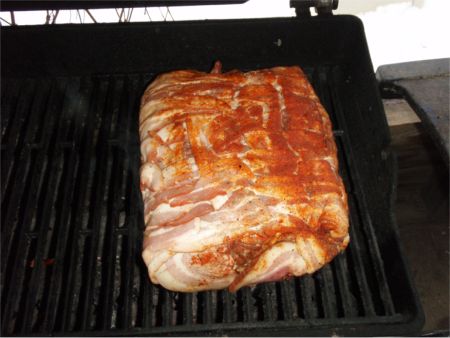 Texas speedway bacon explosion by Doc Larson