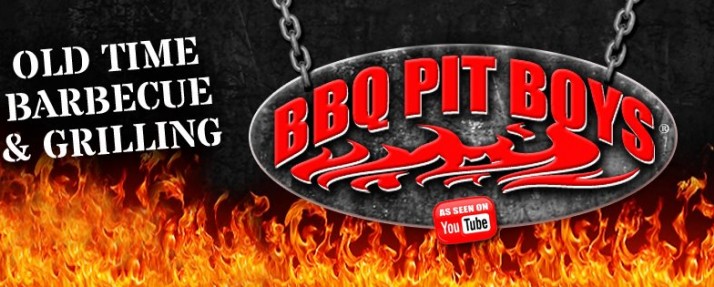 Blog Post at The Pit
George Martin Barbecue in Kentucky
Wednesday, June 20, 2012
Hey BBQ Pit Boys, you guys are great. I've been grillin n smokin for over 30 years and for the last 15 or so doin all sorts of different things. Thanksgiving, Christmas and all special occasions, the meal comes off my grill. I find you guys on the net and your doin a lot of similar things but a lot more of them. I just had to give you boys a shout out and show you a couple of things I do. I do my moms meatloaf just like I grew up on cept I smoke it and it comes out incredible! It's got ground beef, breakfast sausage, an egg per pound of meat, chopped onions, green (red or yellow) peppers, celery, and mom used a can of tomatoes I like to use a salsa and throw in some spices n mix it all up and pat it out to fit my slotted pizza pan so that the fat drips out. It ain't purdy cooking but for the last 15 minutes top it with a good BBQ sauce and mmmmMMMMM!
That's good...can you smell that?
I'll throw in a couple pics of my ribs too and am planning a pizza smoke in the next few weeks I'll get some pis of that for you too.
Here's my latest, your jalapeno poppers. I can't find these on your site anymore but it's still on youtube. I added some diced pepperoni to the stuffing and leave the seeds out. I like'em just hot, not VERY HOT. I've tried the ABT's (atomic buffalo turds) before but yours are better. I had an odd number of peppers so instead of having an extra half slice of bacon I used a pepperoni. And I had a little stuffing that would not fit into the peppers so it went on a slice of texas toast.
Thanks for you guidance guys!!
Meatloaf Barbecue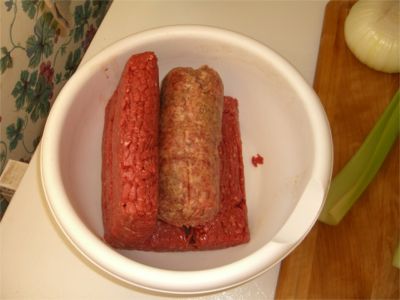 BBQ Meatloaf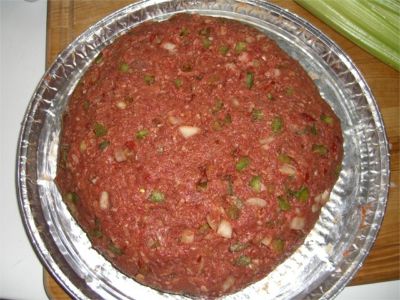 Barbecue Smoked Meatloaf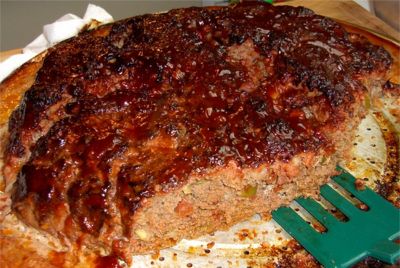 Pit Boys Style Poppers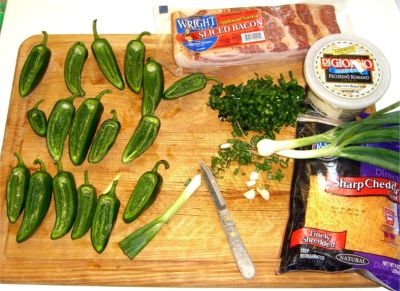 Jalapeno Popper Stuffing Barbecue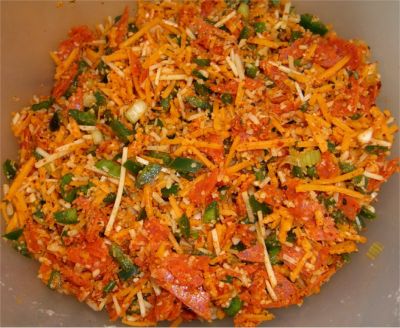 Pit Boys Pepper Poppers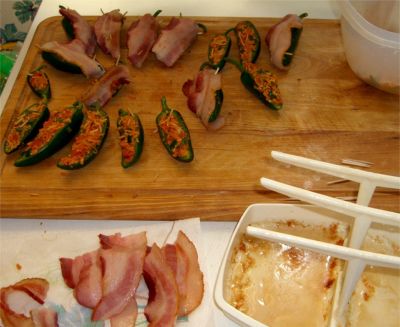 Jalapeno Poppers BBQ Pit Boys Style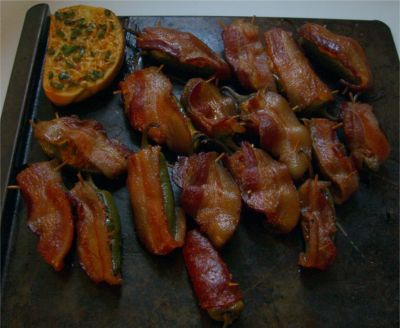 Grilled Texas Toast
Dry Ribs Pit Boys Style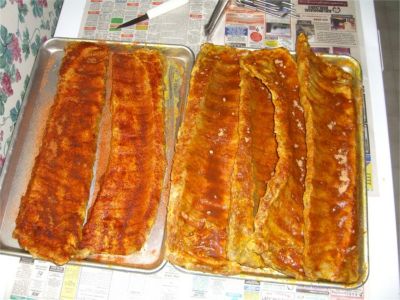 Bar-B-Que Ribs