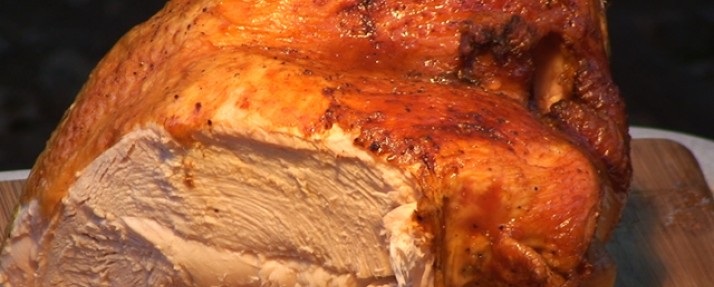 Turkey Recipes
By Bob Ahlgren | Follow BBQ Pit Boys on Google+
Turkey for Thanksgiving or for any holiday feast is good eating, especially when cooked on the grill, or roasted low and slow on the smoker.
Cajun Alligator Kabobs, Low and Slow Turkey Breast, a Mudbug Boil, Louisiana Shrimp on a Stick, Bourbon Slab Bacon, and some Drunken Clams.
Make your holiday special with some deep-fried Turkey..!
Save the kitchen oven for the pies and cook your turkey and fixings on the old charcoal grill. It not only is moist, tender and delicious but it's easy to do with these tips by the BBQ Pit Boys.